'55 Chevy Pro Street Pickup
This was a model that was redone from the AMT '55 Chevy pickup. It was originally a box stock build. In remaking it I first redesigned the bed by tubbing it and making an all new rear end including hand made springs. The wheelie bars came from the AMT '69 GTX Hardtop pro street kit. I kept the original frame but modified it extensively. An independent front suspension was made from items from the parts box and scratch built pieces. I like the low look, so of course. The ride height was adjusted accordingly. The tires are M/T Sportsman from the aforementioned GTX kit and the Resin wheels came from Ebay. I forget the seller. Maybe Psf Hobby.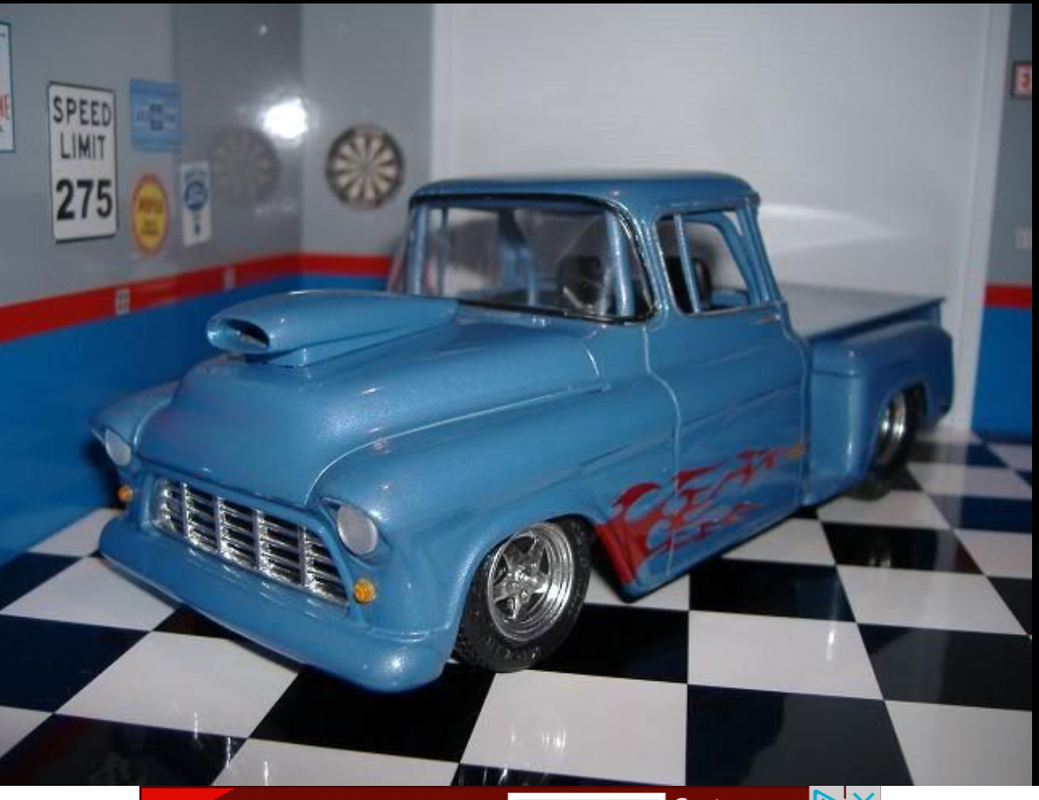 The engine is a 396 from the '66 Chevelle Pro Street by AMT and is completely wired and plumbed. Fuel and brake lines are from Lex's Scale Modeling as well as the ignition wires. I even added linkage to the duel carbs. The exhaust headers are from the Chevelle as well but I opened them up and painted the insides black.
I modified the roll cage from the Chevelle kit to fit inside of this model and painted it using the same Dupli-Color Metallic Blue truck finish that matches the body. The seats and detailed wired tach are from the Chevelle kit. the interior is painted black and blue.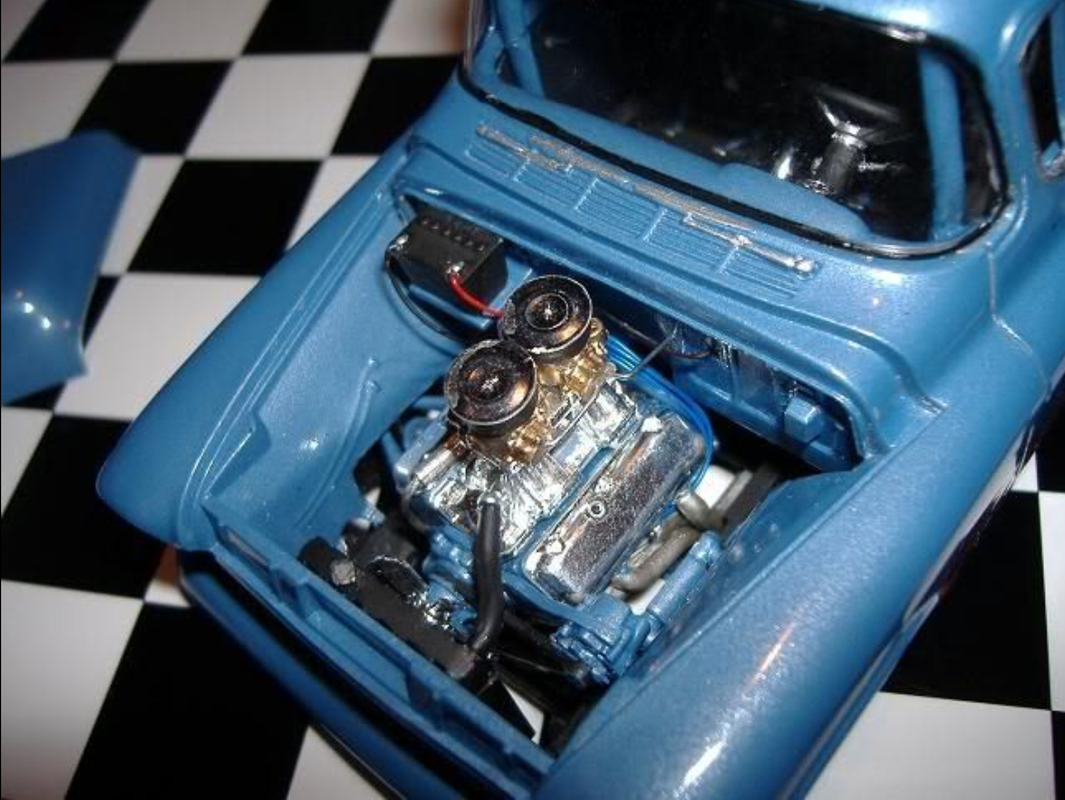 As far as the body goes, I didn't want it too flashy. I painted it blue and used a tribal flame mask from RPP Hobby. The flames were painted Dupli-Color Custom Metal Flake maroon and Sunburst Gold. There is a hand made roll pan on the back and custom tail lights. The inset bed cover was made from Evergreen Sheet Styrene. In the bed is a Model Car Garage fuel cell painted maroon to match the flames. I chromed the trim around the windows with bare Metal foil. The grill was opened up and finished with Alclad II chrome paint. The bumpers were dechromed and painted the body color. The snorkel hood was snatched from the AMT '66 Nova pro street and added to the slightly modified hood.