'55 Chevy Bel Air Pro Street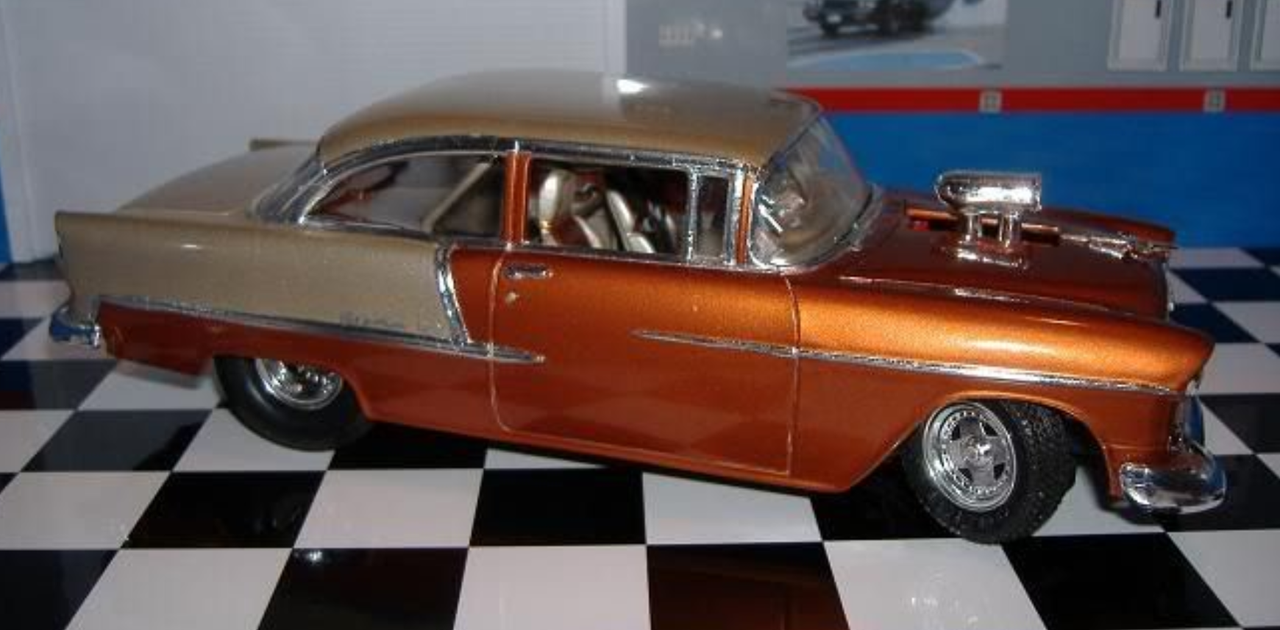 I began this model by tubbing the chassis and modifying the rear end and suspension. Eventhough the trunk does not open I removed the gas tank and hooked up a fuel line as if there was a fuel cell in the trunk area. I did not have to modify the front suspension as it was already steerable and the ride height up front was fine. This kit had the stock exhaust molded unto the chassis, so there was quite a bit of material removal. I wanted exhaust headers instead. The wheels and tires came from the '66 Chevelle Pro Stock kit by AMT. The Hoosier decals on the rear tires are from Radical Decals.
The engine came from the AMT '37 Chevy Cabriolet. I added ignition wires from Lex's Scale Modeling and braided metal fuel lines. The fuel lines as well as the braided metal hoses are from Model Car Garage.
I had to exclude the rear seats because of the tubbed chassis. The package tray and the bowtie emblem were made from sheet styrene from Evergreen. The complete roll cage was scratch built using styrene rod. The interior was painted to match the exterior and the dials and gauges are all detailed.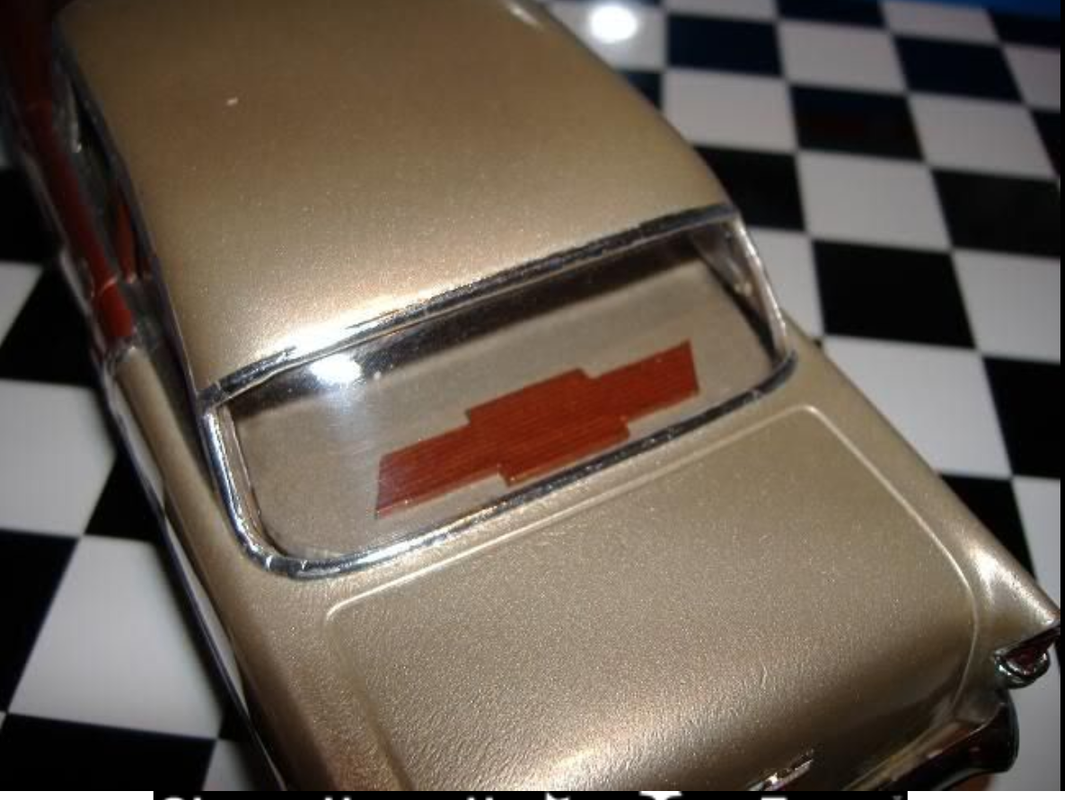 The body colors are Orange Mist and Champagne Gold Pearl over a white base. Both from Dupli-Color. After painting, Bare Metal Foil was applied to the chrome areas and several coats of clear went over all. The grill was made from steel mesh material from Model Car Garage. I used ACME License Plate Maker for the MAC DAD plates.